By M. Britt Hayes
With the trade deadline looming in most leagues, I felt that it was only right that I'd add a little Sell/Buy fodder to the muddled mix that has become the 2015 Fantasy Football season. So take a chair and grab a peek.
For your convenience I have categorized it by team and division. You're Welcome
AFC EAST
Patriots: With the injuries to Julian Edelman and Dion Lewis, all of you "there's always next year" teams should be testing the waters. Neither of them are exactly buy low, but are lower than normal value. Especially to a bonafide contender. Jamie Collins has been battling an illness. A frustrated owner may be willing to part ways with him. Sell High on Tom Brady. If you are not competing, rid yourself of the aging QB for a young under performing RB or future draft pick. Did you see what happened to Peyton F'n Manning? Tom F'n BRady could be next.
Jets: Buy low on Chris Ivory. Three of his last four last games have been subpar, but with better QB play from Ryan Fitzpatrick on the way he should bounce back. New York has a solid defense and high octane WR's.
Dolphins: If you can buy a defender on for the Dolphins, then do so. Olivier Vernon, Jelani Jenkins, Ndamukong Suh still have the stigma of the poor start to their season. Grab them while you can, that stigma is going fast.
Bills: Sammy Watkins has buy low written all over him. That being said if you can still sell him on his potential, do it.
AFC NORTH
Bengals: Buy low on Jeremy Hill. J-Hill is a solid RB, this sophomore slump nonsense is just that, and Giovanni Bernard is only locked in for one more year. Hill will be back next year like another Harry Potter movie. Don't believe me, look at Keenan Allen. Sell high on Andy Dalton, because if everyone has been saying the same thing about you for several years chances are its true. Don't believe me, look at Bill Cosby.
Steelers: Buy Low on Ben Roethlisberger. He's had 2 injuries so owners may want to unload. He will put up top-5 numbers next year. With Antonio Brown, Martavis Bryant, and Le'veon Bell in his arsenal, how can he not? Speaking of, buy Martavis Bryant. Not exactly low, but this may be as low it will ever be again. I know there's a lot of mouths to feed in Pittsburgh, but he is steadily proving to be much more than a TD dependent threat, and more of a complete WR.
Ravens: Buy low on Breshad Perriman. Someone is going to have to catch the ball in Baltimore, and someone is probably tired of holding on to him.
Browns: I'm not sure about the heart of rock n' roll, but Duke Johnson is the future in Cleveland. Buy him while you can still afford him.  Duke is going to be the dump off guy when Johnny Manzeil is driving the garbage truck. Now that half of Josh Gordon's suspension is behind him, this may be your last opportunity to buy him. Offer a couple of late picks and a turkey club. See if the owner bites.
AFC SOUTH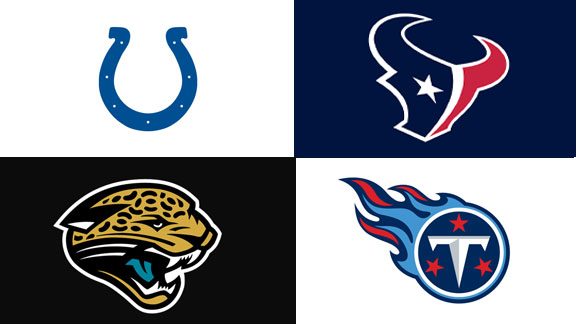 Colts: If there's no chance for a playoff spot in your future, sell Frank Gore and D'Qwell Jackson now. Buy low on Andrew Luck. He's as bargain basement price as he could ever be. Though QB's are plentiful, not all QB's are created equal.
Texans: The only fantasy relevant players here are J.J. Watt and Deandre Hopkins, and you're not selling or buying either without taking a second mortgage out on your home.
Titans: Buy Dorial Green-Beckham. DGB has the on field talent of Julio Jones and the off field talent of Justin Blackmon. Roll those dice. Sell Delanie Walker. Coming off of a few big games, a contender may be willing to part with the consistently boom or bust TE.
Jaguars: I'm buying the entire Jacksonville offense, but the best value is T.J Yeldon. He's had a serviceable year but a bit underwhelming. As a true work horse, there are big things to come from him in a young offense.
AFC WEST
Broncos: Buying Brock Osweller is the only option, but its a very high risk/reward situation.
Raiders: Buy low on Malcolm Smith. The former Super Bowl MVP has been stellar this year and may still be suffering from value lag after last season's less than positive showing. He's only 26. Sell high on Latavius Murray. Murray is Yeldon with more advertising and 2 concussions. Concussions are becoming scarier and scarier considering player longevity.
Chiefs: No one is trading Jamaal Charles at his all time lowest value, and you've already missed the bus on Charcandrick West  and Travis Kelce. Sell Eric Berry. Sure, he's one of the best Safeties in the league, but the "feel good" hype surrounding him has inflated his value and could bring a nice pay day.
Chargers: Sell high on Antonio Gates, unless you're Super Bowl bound. Gates is great, but Gates is not the future. Buy Keenan Allen. Some owners could be thinking "injury prone" and ready to ship him out, especially with last season's sophomore slump on his record.
NFC EAST
Giants: Nothing to see here, unless you want to toss Odell Beckham Jr. on the old trading block to see if some will give you  Todd Gurley.
Eagles: Buy  Kiko Alonso. If he gets healthy, he could be a top 5 LB, and right now you could possibly get him for some magic beans and a golden goose.
Redskins: Buy low on Alfred Morris. Morris is on a contract year, and will most likely not be a Redskin next season. Let's face it, anywhere is better than Washington. He will produce next season. Offer up a sirloin steak for him and walk away with someone's T-Bone.
Cowboys: Nothing. Nothing in Dallas is worth pursuing, and no one is dealing Dez Bryant. Darren McFadden might possibly be flipped for a younger RB or any WR that will actually be a starter after this season.
NFC NORTH
Vikings: Stefon Diggs came out of nowhere and burned hotter than a firecracker in July. Just ask JPP, but has now suffered 2 dud games in a row. There are owners that may be of the mindset that he burned out as quick as an actual firecracker does, and are willing to move him. Purchase away, Norv Turner is one of the best in the league at exploiting young WR talent.
Packers: Buy low on Randall Cobb and Jordy Nelson. It is now obvious that these two complete one another, more than Jerry Maguire completed Renee Zellweger. Sell James Starks he will never again have value after this year. Eddie Lacy may not get it together this year, but Starks will not enter next season as the lead back in Green Bay. He could however be enticing to a contender.
Bears: Jeremy Langford just blew his cover due to Matt Forte's injury and let the lightening out of the jar. Forte may still be available at a decent value as long as he doesn't heal too soon. Bonus, he may be leaving Chicago at the year's end as well. Kevin White owners have to be discouraged and may just be willing to part ways for a late season playoff run.
Lions: Buy low on Ameer Abdullah the Lions are a certifiable train wreck and will remain that way until the season's end. Ameer showed a lot of promise in preseason and if Detroit's front office makes the proper adjustments in the offseason he could be on the way to top ten RB status. Buy low-ish on Calvin Johnson. Those front office moves could involve moving CJ to a contender. Besides that, he will continue to be a top 20 WR this year and an owner may be sour that he's not top 5.
NFC SOUTH
Panthers: Buy  Kelvin Benjamin all day long. He was anti-hyped all offseason coming into the year and then the injury happened. Get him now. Cam Newton is maturing into a true life professional QB and will be even better upon Benjamin's return.
Falcons: Sell Devonta Freeman. His stock is equivalent to last year's OBJ promotion and its unsustainable. Someone may sell the farm for him right now. Then you can laugh all the way to the bank when the ATL backfield turns into a committee in 2016.
Saints: Drew Brees spreads the ball entirely too much. Sell high on Willie Snead.
Buccaneers: Buy low on Mike Evans. So far his year two tenure has been inconsistent and has some owners calling it a slump. Jamies Winston has steadily become a competent QB and Vincent Jackson is your Dad's age.
NFC WEST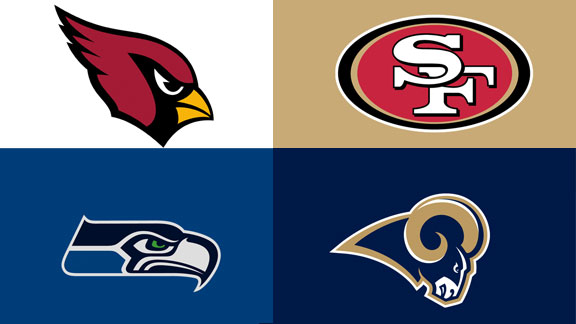 Cardinals: Buy low on David Johnson. He's being criminally under utilized because Bruce Arian's hates rookies, fantasy football, unicorns and puppies. With the rumor of Arizona extending Chris Johnson's contract, Andre Ellington may be the odd man out. An offseason trade could make Ellington a buy low candidate in his own right.
Rams: You're not going to get Todd Gurley. Don't try. Sell James Laurinitis. He's having a top 20 type of year, but it could be his last at 28 years old
Seahawks: Buy low on Thomas Rawls. Marshawn Lynch  has been a shell of himself and he's hinted a retiring before, but the job is still his for rest of 2015, so sell as high as you can right now on Beast Mode.
49ers: Carlos Hyde. Maybe you could offer singing lessons for him.
Carolina Panthers Fan

I play Dynasty Fantasy Football....a lot

This is fun.
Latest posts by M. Britt Hayes (see all)